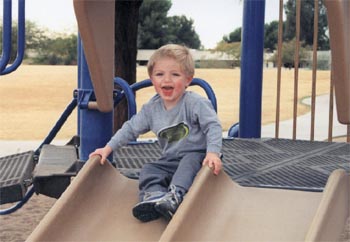 In September we moved to Phoenix Arizona so we can be near Mémère Dollie and Grandpa Jim.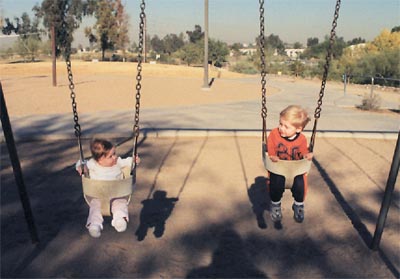 The weather is so nice that we go to the park almost every day. I can go up the ladder and down the slide all by myself!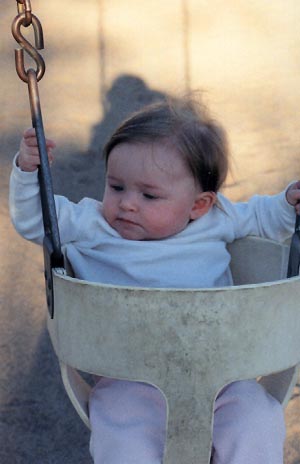 Trinity just started going on the swings with me. I go much higher than she does though.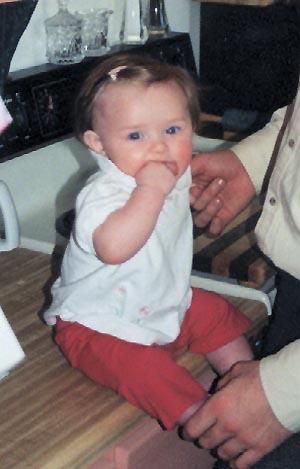 Trinity on the kitchen counter.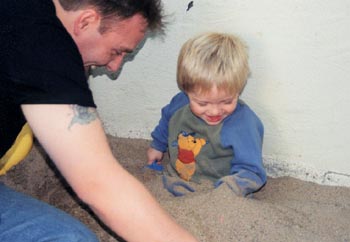 I love to be outside. One of my favorite things to do is play in the sandbox. I play in there until I get plenty of sand in my shoes... my pants... my diaper...
This is my sister taking a bath. Did you know she can put half her foot in her mouth?