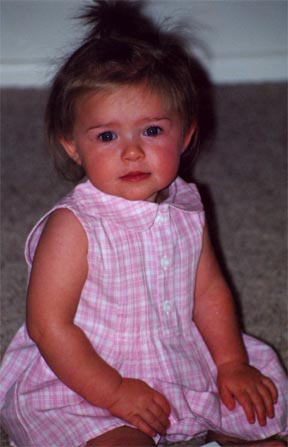 This is one of sister's new birthday dresses.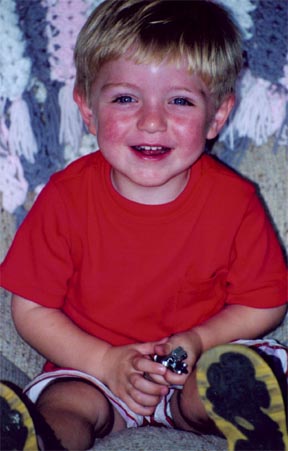 Here I am playing with my cars. I love Hot Wheels!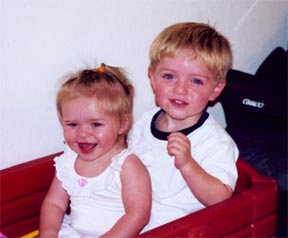 We like to go to the pool. Mommy pulls us in the wagon.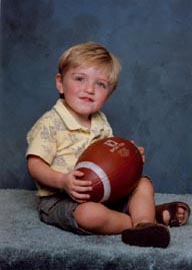 Here are our most recent portraits. They were taken on Trinity's 1st birthday. I am 25 months old.