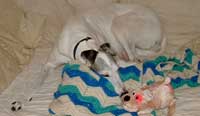 This is our new addition, Kayla, an 8 yr. old Greyhound. She was a winning runner in her day, but as you can see, she is happy to be the world's fastest couch potato.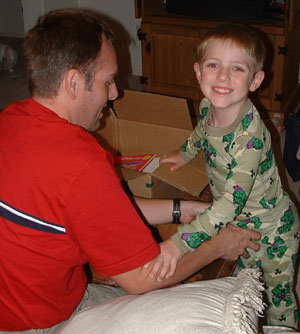 Harrison received Hulk pajamas in Memere Cook's care package.
Trinity. Boy, are we in trouble!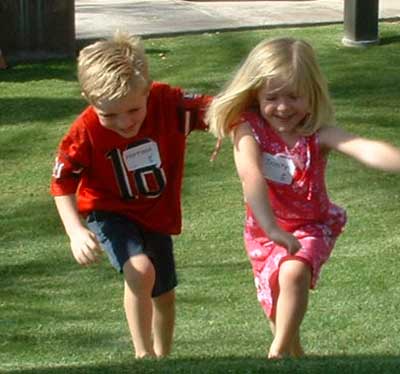 Trinity and Harrison came to work with mommy on Bring-Your-Kids-to-Work Day.