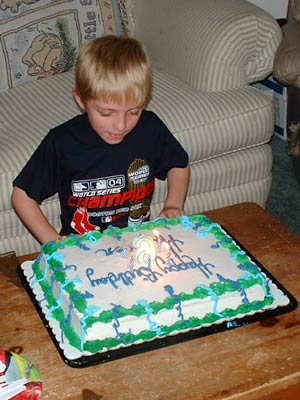 Harrison is six years old already! (Note the Red Sox t-shirt!)
Now that we are back in Massachusetts, we can't wait to take the kids to Fenway.
But we sure do miss Mémère Dollie.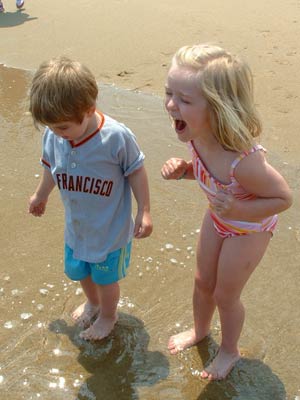 Here is a perfect day at the beach. I haven't been to the ocean in almost 6 years while we were in Phoenix. Trinity and Cameron have never seen the ocean until today.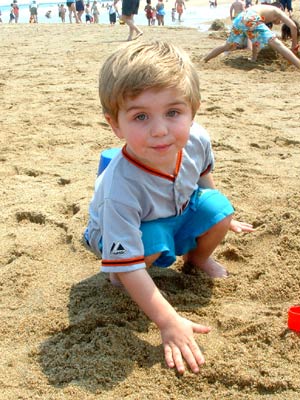 Cameron got sand in everything! He is such a boy.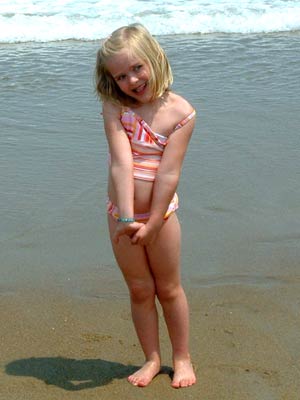 Trinity could not stay out of the water!