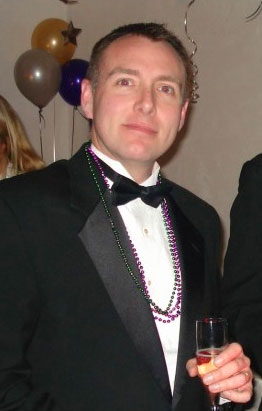 Handsome Lou at the New Year's Eve party we attended.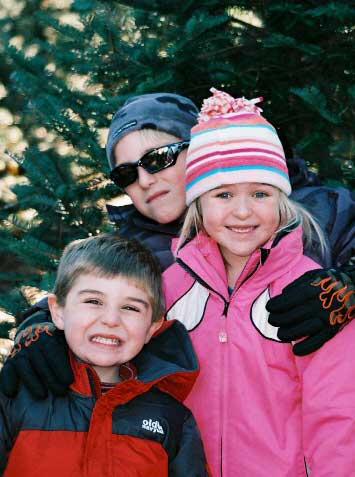 Every year we go to a tree farm in Dracut to find and cut down our Christmas tree. We even get a hayride into the field!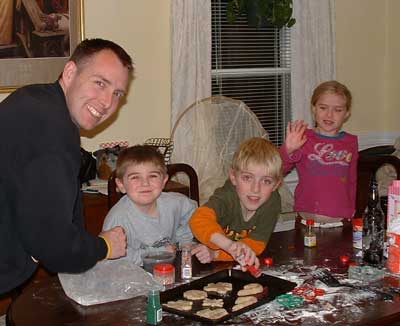 We also make Christmas cookies every year. What a mess! But worth every minute of it.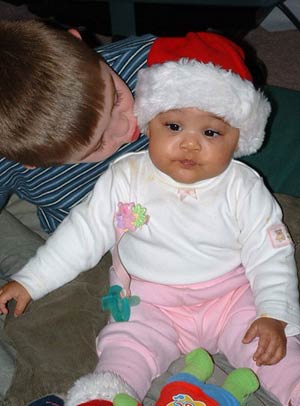 Cameron giving baby Mya a kiss.